Facilities
Castle Sween Holiday Park Facilities

Castle Sween Holiday park provides its guest with facilities to accommodate long visits at the park.
There is a shop that has a large assortment of food and convenience items as well as wines and spirits.
Rafters restaurant and bar provides bar meals and a full service restaurant and bar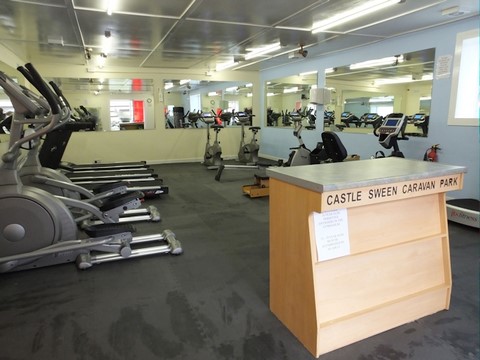 Gymnasium, including treadmills, rowing machine, vibro-plate etc.
There is a Launderette conveniently placed in the middle of the park open 24 hours with two washing machines and two dryers.
There is a slipway where boats of any convenient size capable of being towed by a motor vehicle can be launched and pulled out. Special areas have been set aside where boat owners can park their boats during times when they are not keeping them afloat.
Wide open spaces are available at Castle Sween which can be used for any kind of recreation. We have seen people here flying kites and playing all kinds of games. There are even goal posts so that from time to time a game of football can be organised