Things to do at Castle Sween
Sailing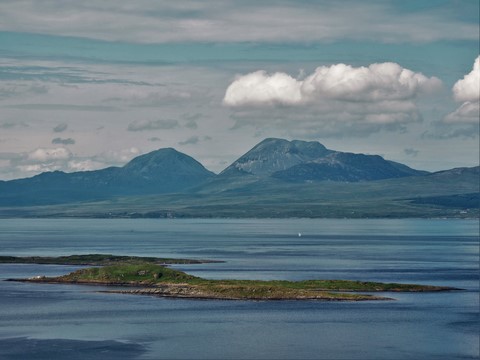 The shoreline of Loch Sween offers the opportunity for exploration, and the chance to visit the various islands on the loch. It is busier than the other side, so you will likely see others out on the water, enjoying the surroundings. Visitors to the letting vans are welcome to bring boats, and although there is nowhere to moor them, there are various places the boats can be left on the site when taken out of the water overnight.
For holiday home owners, seasonal moorings are available.
Walking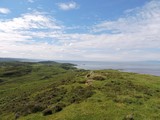 Castle Sween is in an ideal location for walking, with the opportunity to explore up towards the end of the peninsula, and down to Achnamara and beyond. Kilmory Chapel and Kilmory Beach are worth a visit if you are staying at Castle Sween, and can be reached by walking.
Archaeology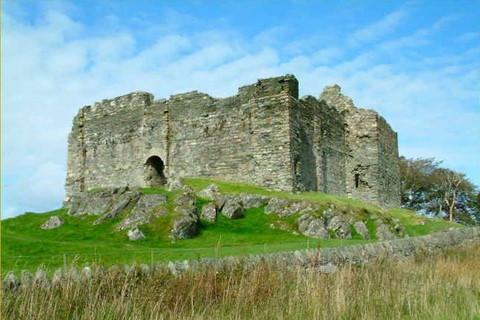 The remains of ruined settlements, chapels, castles, forts and graveyards indicate that long ago, this area was much more populated than it is today. The various reasons for this include the colonisation of the New World, the migration of people to the cities, the invention of the motor car (thus making transport and communication by sea less important). There is also evidence suggesting that the climate was warmer a thousand years ago. It is established that this area supported a significant population for a long while, and there is archaeological evidence of this going right back to pre-Christian times. Have a look at Castle Sween itself, Kilmory Chapel, the Viking Forts above Castle Sween (Dun a Bhuilg & Crannaig), and St Columbas Cave. These are just some of the interesting sites at Ellary and Castle Sween, and the shortest of trips can take you to equally interesting areas – like Kilmartin Glen, for example.
Day Trips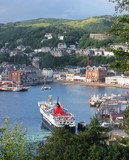 Ellary & Castle Sween gives the impression of being isolated due to not many people inhabiting the area. This is in part true, however many places of interest are within easy distance: Oban and Fort William are situated to the North, Glasgow and Central Scotland to the East, and various islands to the South and West. Ferry trips make the ideal day out, and Arran, Gigha, Islay, Jura, Mull & Iona are all ideal for day trips. This area houses some of Scotland's most famous gardens (Brodick, Achamore, Arduaine, Crarae, etc), which are well worth a visit if you have an interest in plants. There are various distilleries in the area, with some people visiting this part of Scotland solely for that reason. The Jacobite steam train runs from Fort William to Mallaig, passing over the famous Glenfinnan viaduct (featured in the Harry Potter films).